Skip to Content
Hybrid Keypads: We've Set the Trend, Now Let Us Teach You More
SSI Electronics started a trend in our industry that has been getting designers and engineers excited for many years. We've been working with our customers to create a new style of keypad we call our hybrid membrane switch. This hybrid keypad comes extremely naturally to us, as it combines two of our core products and marries them into one premium package.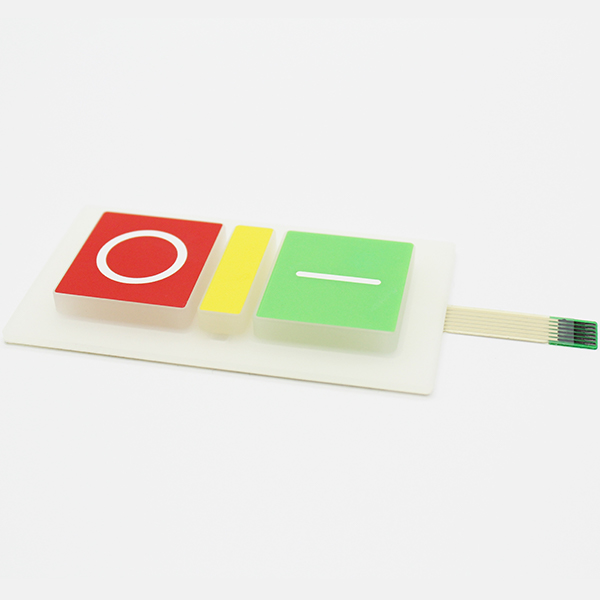 Hybrid Keypads Are a Versatile and Reliable Solution
Hybrid membrane switches are a membrane switch alternative for those who desire a keypad that:
Offers the look and feel of a raised rubber keypad
Is ideal for applications requiring more design flexibility
Provides the same reliability of a moisture- and impact-resistant rubber keypads
Eliminates the need for intricate and expensive bezels
Don't love the 2D look of a membrane switch but appreciate the customization options which have made them so popular? Have rubber keypads seemed unattractive due to limitations in electronics layout? The hybrid keypad gives you an enhanced look, enhanced feel, and the freedom to design your product as you see fit. Contact SSI to learn more about integrating a hybrid approach in to your current keypad. Or call us at 800-866-8510 today to speak to our team directly.
Hybrid Keypads: Why OEM's are Falling in Love
A Superior Look for Electronic Products
Rubber keypads have always been popular due to their high-end look, but they are not without their limitations from a decorative standpoint. Often the base rubber was difficult to decorate, and they also required expensive bezels. Membrane switches on the other hand often lacked that 3D look, yet decoration options were endless. SSI Electronics' hybrid keypads capture the best of both products and puts them into one package. Now, the aesthetic options for your HMI device are truly endless!
Hybrid Membrane Switches Provide a High-End Feel
SSI Electronics will help you maximize the tactile feel of your keypad through our hybrid approach. Not only is a raised rubber key easy to depress, a small boss on the bottom of the keypad will seamlessly interact with a metal dome in our membrane circuit. With all the energy traveling through this boss, the tactile feel will be unmatched. In fact, many designers prefer this feel over a board-mounted tactile switch.
Choosing a Hybrid Keypads Eliminates Design Constraints
A hybrid membrane switch gives you the desired look and feel of raised rubber keys, but with the added benefit of a customizable tail. One of the first things we'll be talking about during our design review is how long your tail will need to be. This tail, or flex cable, is part of the membrane switch, and is totally customizable to your product. Our tail offers ample tractability and is also very robust as it is permanently affixed to your keypad.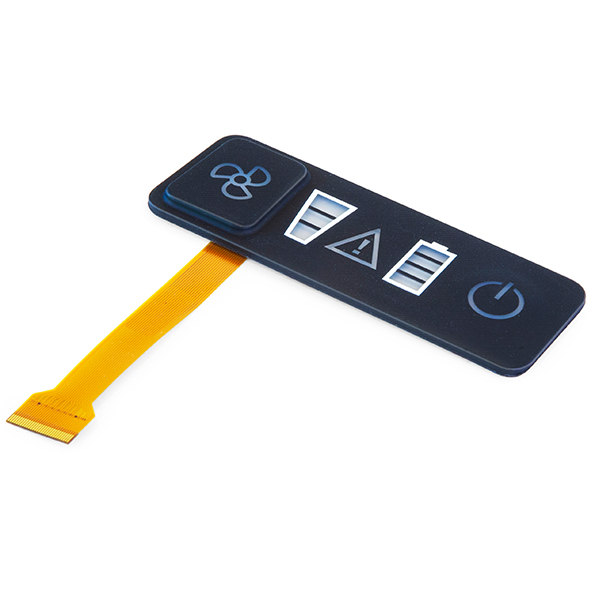 Customized Hybrid Keypads Based on Your Unique Specifications
Forget about your PCBA being directly behind your rubber keypad and the stack-up tolerances associated with this construction. With a hybrid keypad, feel free to place your PCBA wherever you'd like. SSI will make a tail that will fit your needs, whether that be 2" long or 20" long. Want a latching connector? No problem. Bare tail? No problem. SSI Electronics will work with you to make sure your UI-device makes sense with the overall layout of your design.
Contact Us for Hybrid Keypads Today
SSI Electronics is an expert provider of interface solutions including custom membrane switches, custom rubber keypads, and more. Contact SSI today to learn more about our hybrid membrane switches or request a quote for your custom project. Or call us at 800-866-8510 today to speak to our team directly.
Laser Technology Inc. worked with SSI Electronics, Inc. to develop a Hybrid Keypad for a new product. We felt the Hybrid Keypad was far superior in tactile response and visual appearance compared to other keypads we have utilized in the past. The Hybrid Keypad effectively incorporates the circuit, keypad, flat flex cable, and decals into one low-profile component. The Hybrid Keypad also has greater durability thanks to Nicomatic metal dome switches and Clarex overlay (a PMMA Gorilla Glass comparative). With Adhesive backing, one component solution, and environmental durability, the Hybrid Keypad makes assembly a breeze. We will definitely be incorporating SSI Hybrid Keypads into future products.
Contact Our Hybrid Keypad Experts Now!