Skip to Content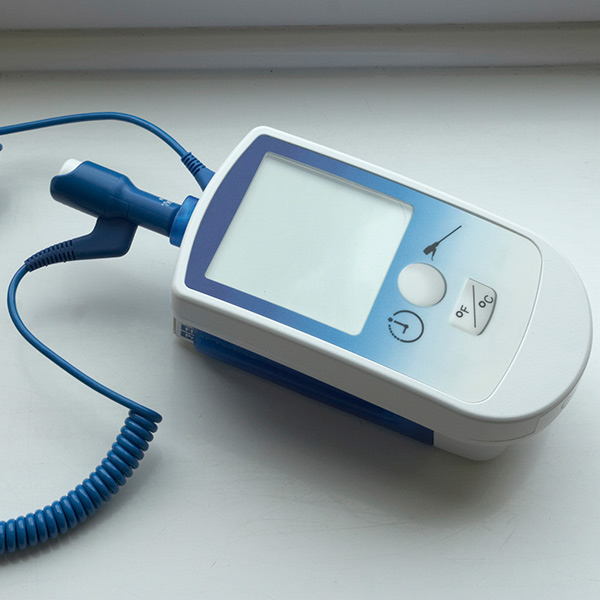 Providing Value Through Product Integration
A unique derivative of SSI Electronics' broad product offerings is our ability to combine different technologies to provide our customers with integrated product solutions.
Our custom switch panel solutions can be as simple as combining two of our products, such as silicone rubber keypads and graphic overlays. We can also provide more complex assemblies that include TFT displays, injection molded enclosures, membrane switches, and more.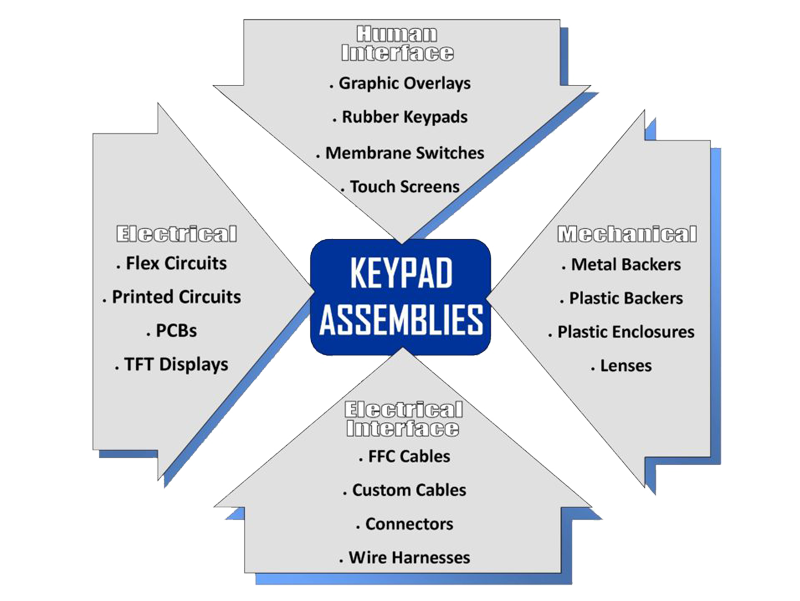 Providing Value to Customers
In the end, we provide value to our customers by tackling the laborious process of handling multiple components in an efficient, cost-competitive manner. Request a quote on custom assemblies, or contact SSI to discuss your unique requirements. Or call us at 800-866-8510 today to speak to our team directly.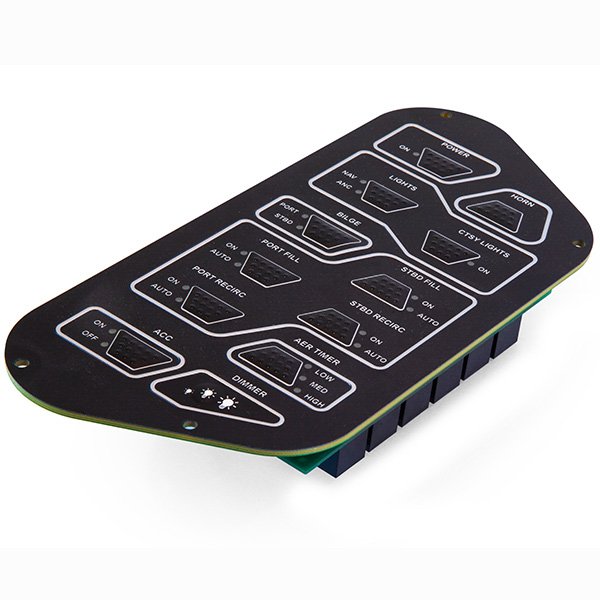 Combining Components Into Turn-Key Input Assemblies
The graphic illustrates the various components that we often combine into integrated products for our customers. The examples provided represent some of our most common options, but the possibilities are nearly limitless—whether your application requires a conductive rubber keypad, a Kapton circuit, a PCAP touch screen, or any other components in our line, SSI can deliver the perfect custom assembly for your needs.
Contact us today to discuss your custom keypad assembly project.
Contact Our Keypad Assemblies Experts Now!