Skip to Content
Aiding Scientific Research With Reliable, Versatile Interface Devices
Whether it's the ease of cleaning our membrane switches or the user-friendly attributes of our touch screen modules, SSI Electronics' interface products provide a great fit within the laboratory environment.
We understand the unique demands of scientists, technicians, and researchers, as well as their expectations for the tools they utilize. SSI is proud to manufacture products that are counted on to perform in this ground-breaking arena. Request a quote on moisture resistant keypads, graphic overlays, flex circuits, or other HMI devices for your lab equipment, or contact us at 800-866-8510 today to speak with our team about your laboratory project.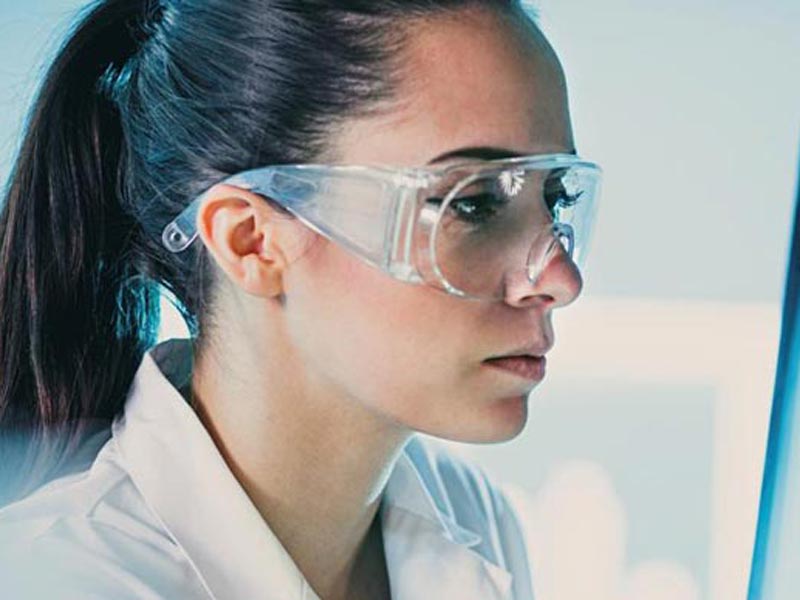 High-Performance Interface Solutions for Lab Applications
SSI provides robust and dependable interface products for all lab and research applications. From capacitance switches to conductive rubber keypads to printed circuits, we have solutions for your equipment needs. Our interface products can be found in a broad range of lab equipment, including, but not limited to:
Microwave digestion
Food analysis equipment
Instrument controls
Peptide synthesis
Dispensing equipment
Chemical synthesis
Contact SSI at 800-866-8510 for interface solutions for lab equipment today.
Why Lab Equipment OEMs Choose SSI Interface Products
Ease of Cleaning, Sanitizing & Wipedown
Within any lab environment, preventing the possibility of contamination is absolutely critical. Rock-solid laboratory procedures, including the ability to readily sanitize equipment, is key to mitigating this risk. SSI's experience in this field allows for the right technologies and designs to be incorporated to ensure that interfaces can be readily sanitized.
High Chemical Resistance
A key consideration for lab equipment manufacturers is making products that will withstand the plethora of chemicals with which their products may come into contact. Historically, user-interface was considered one of the weak links in this process due to the common use of plastic and rubber materials. SSI is able to incorporate materials into our products that make our interfaces as robust as any other part of the laboratory devices our OEM customers produce.
High Value Added Design
Our laboratory interface solutions are used in cutting-edge environments where diagnostic equipment commands high value/high dollar expenditures. The interface component is often the center point of this value-added equipment. SSI has the experience and expertise to deliver state-of-the-art interface solutions for your most advanced laboratory requirements.
Contact Our Laboratory Solutions Experts Now!